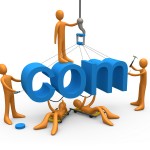 SR Design Concepts in Las Vegas provides state of the art web hosting solutions for my clients or for businesses looking for a safe and secure location to host your website. I know how important your website host and data is to your business. I take extra precaution to make sure your data is safe.
Included in all of my Hosting Service Plans:
Hosting for Personal and Business Accounts
Packages that start as low as $5 per month
No Set-up fees of any kind
Website Design and Development
e-Commerce Solutions
Unlimited E-mail Addresses
Webmail 24/7
Website Monitoring
Completely scalable
Contact Us today to inquire about my web hosting services.
You're data is important, and I will take every step possible to ensure the integrity of your data.