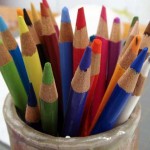 SR Design Concepts produces websites of all complexities and functionalities, from simple brochure-style to those rich with functionality.
For each website designed, SR Design will consult with you, and research your options, to assist you in making the best choice possible.  Working within you allotted budget is not a problem, at SR Design our prices are naturally low.   Feel free to contact me, I would be happy to answer any questions you might have about pricing, the web design process, or any other concerns you might have.  Having a website built should be an exciting and stress free time without headaches.
I will work hard to get your website presence up as fast as possible, providing the quality you need and deserve.  My job is never finished until you are completely satisfied.  I will continue to provide support to you as long as needed.
Expertise & Skills
• New Web Site Design
• Website Maintenance
• Website Redesign
• Content Management Systems (Joomla, WordPress, Drupal, etc)
• eCommerce Design
• Banner & Logo Design
• Search Engine Marketing
• Photo Retouching & Editing
• Domain Name Registration & Web Hosting
• Graphic Design
• Email & Inquiry Response Forms